The Stambourne Players were the village's amateur dramatic group in the 60s and 70s.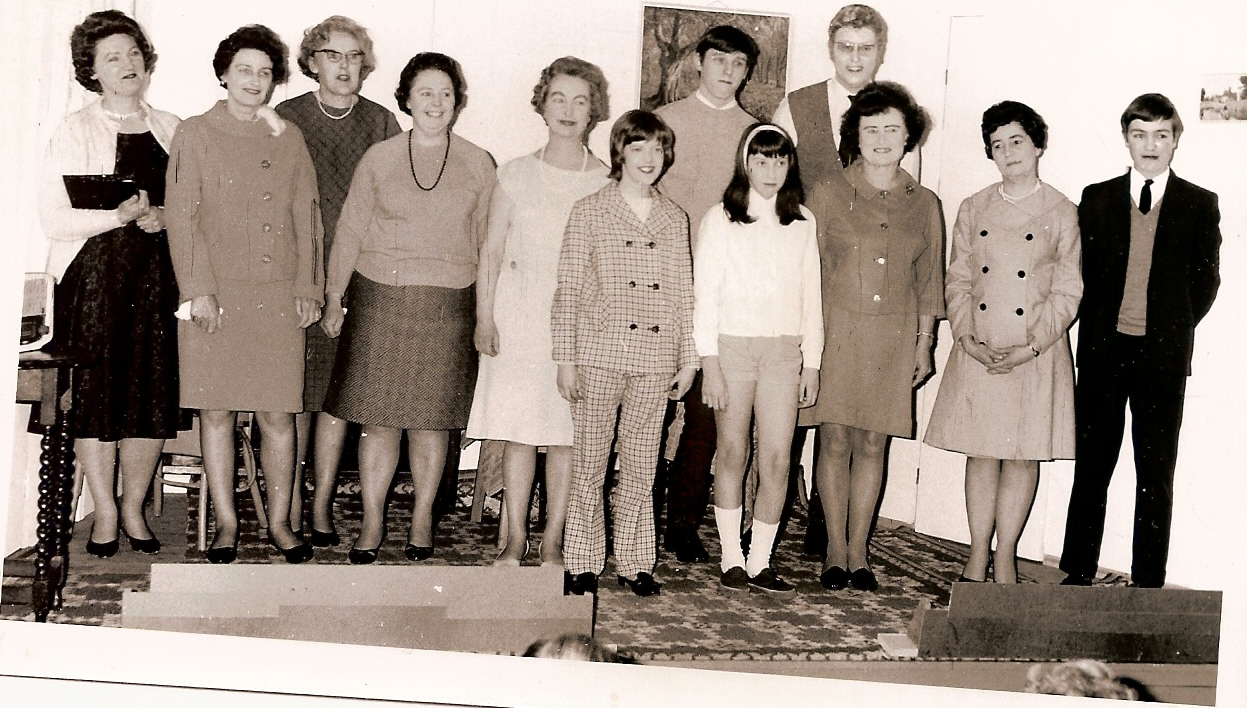 Stambourne Players 1969
Left to right; Dulcie Eeles Dulcie Symonds, Thora Peat, Peggy Pyman, Margaret Gwilt, Sally Eeles, Jonathan Peat, Elaie Symonds, Clive Tanner, Frances Kerr, Betty Nicholls, Andrew Gwilt.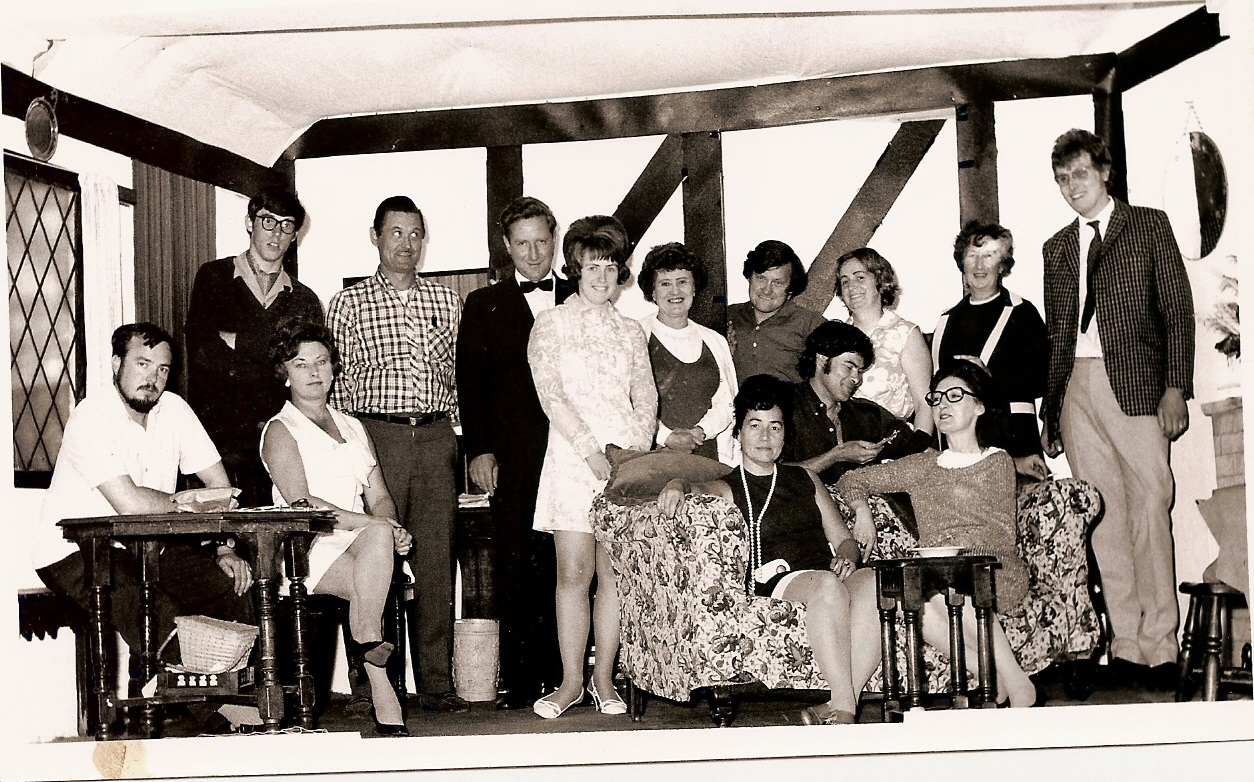 Stambourne Players 1970. "A Lady Mislaid"
Alan Millar, Jonathan Peat, Joyce Pudney, Nick Nicholls, Tommy Drew, Eileen Cancell, Frances Kerr Betty Nicholls (sitting) Victor Pemberton (standing & David Spenser (sitting) our two local celebrities, Sylvia?, Dulcie Eeles (sitting), Dorothy Steiber & Clive Tanner.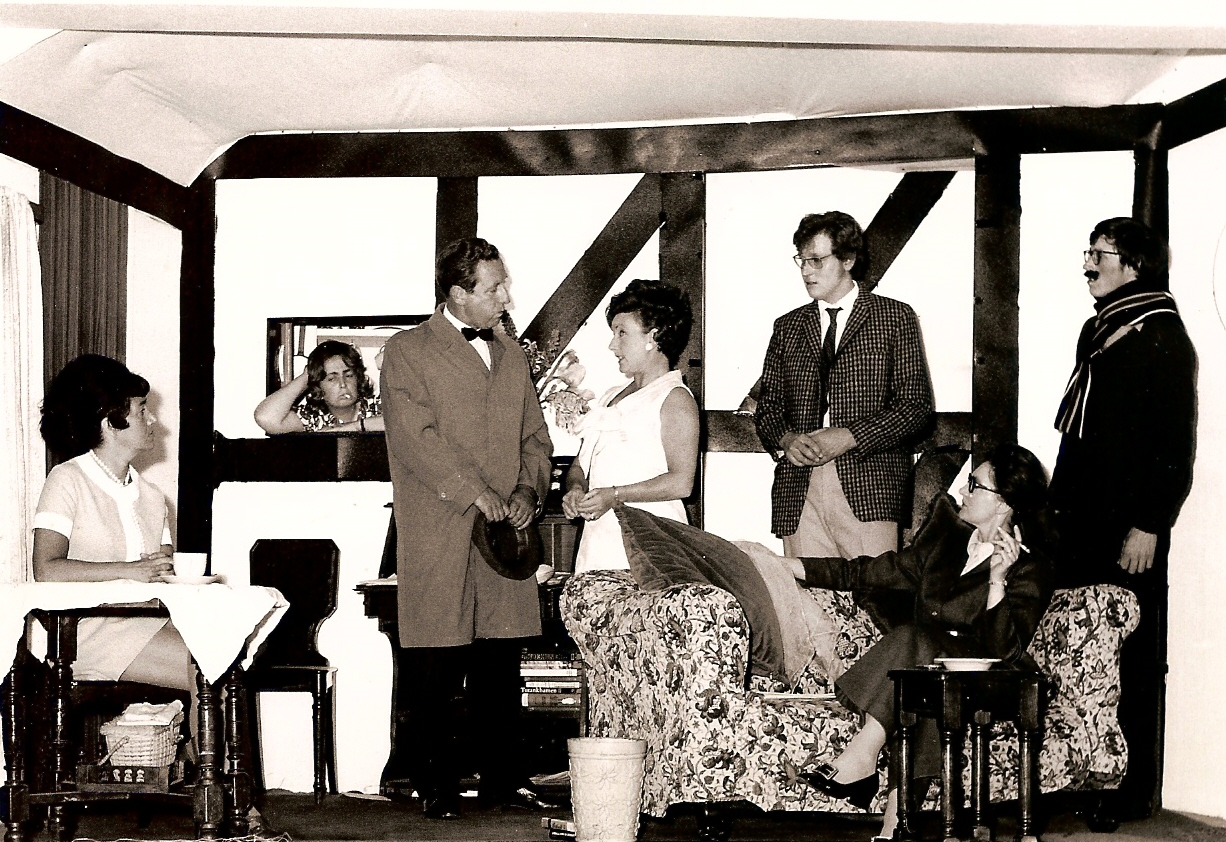 Stambourne Players 1970 "A Lady Mislaid"
Cast. Betty, Sylvia, Tommy, Joyce, Clive, Dulcie & Jonathan.
---
In this section » History: